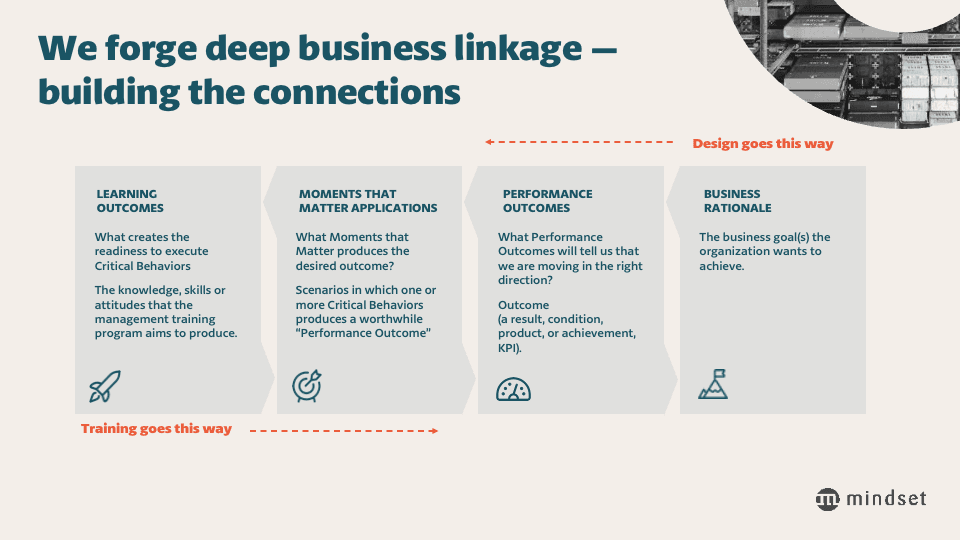 Knowledge bank
Mindset is always at the forefront of research and development.
High Performance Learning Journeys – A Modern Methodology
More than ever, businesses are relying on the support of education to drive strategy and change. At the same time, most training courses today are designed as "occasions" with little relevance for the participant and without any clear expectation that what is learned will be used in the business. They do not engage participants in a meaningful and effective improvement process.
High Performance Learning Journeys (HPLJ) differ from traditional education in their design approach. Instead of single training sessions, the learning journey is composed of "modules" with different value-creating activities in a clear structure where knowledge, commitment and application increase with each step. HPLJ brings together all the components that ensure skills are used at the right time and in the right place,
For soft skills to be effective, training programs need to focus on the following critical areas:
Context over content: Training is adapted to the specific needs of the business and not based on a "one-size-fits-all" approach.
Balance between education and application: Without a strong link between education and practical application, the value of soft skills is lost.
Cultural barriers: Successful education requires a willingness to challenge and change existing systems.
Measurement and follow-up: Without this, progress or lack thereof cannot be identified or addressed.
Learning journeys, based on HPLJ principles, offer modern and effective methods to ensure that the investment in L&D generates real value for the business, especially in terms of developing and applying "soft skills" for desired development. By combining learning journeys with the Promote platform, we achieve lasting change and can measurably drive results towards set goals.
Do you want to know more about how we can help you?
Andra inlägg inom Articles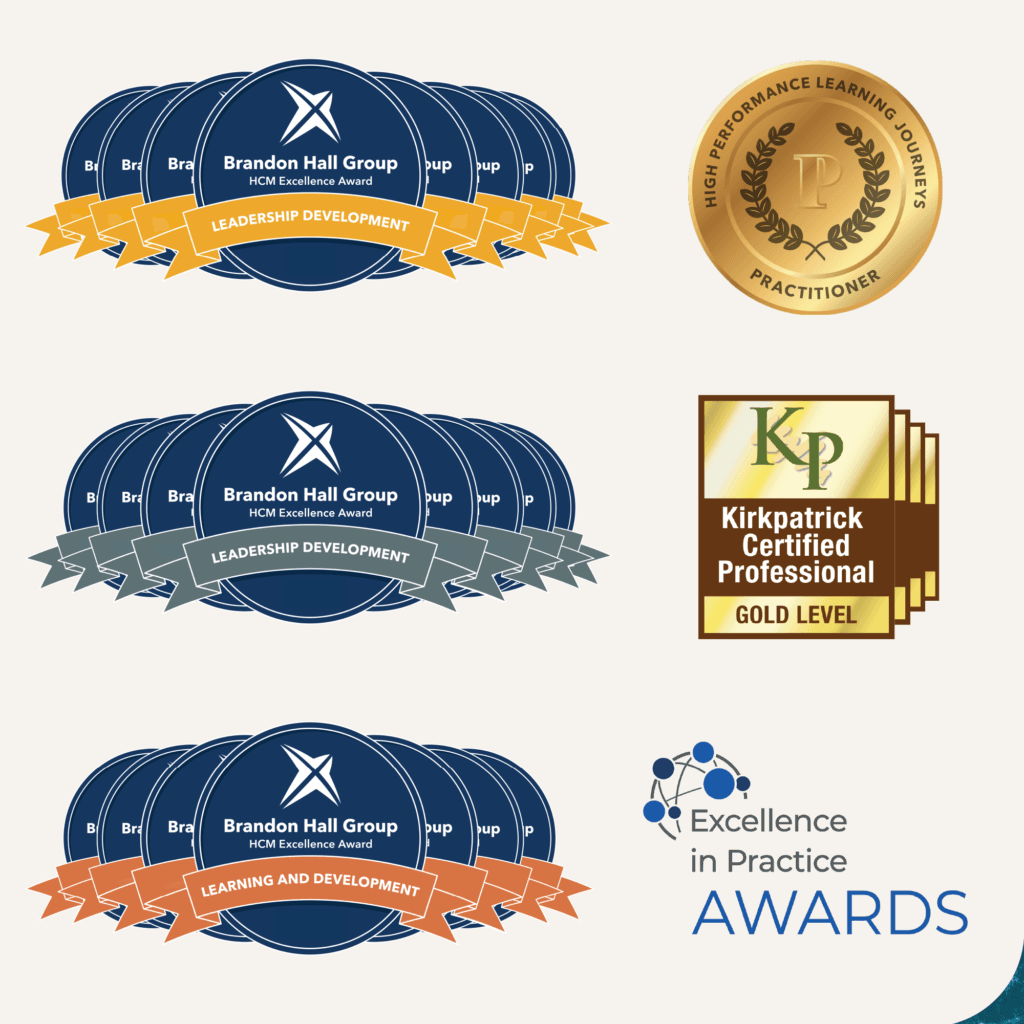 Articles
Our Awards
Our Awards is an Assurance of Excellence The awards recognize transformative partnerships that create lasting impacts in areas of leadership and business development. We take great pride in our awards as they also highlight the collaborative essence that enable such profound outcomes. Together with our clients we have repeatedly accomplished significant achievement at the worlds […]